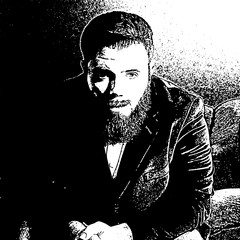 Alan Jacobson
2D/3D artist
Tampa Fl, United States of America
Summary
I am a Freelance 3D/2D artist and overall generalist. I have experience working in 3D creating models from scratch for high end development such as CGI movies and commercials down to mobile game light weight 3D models. Over the years I have specialized in keeping my process as efficient as I can.
Ive worked for several companies as a contractor for specific projects. My experience started in video games as an environment artist producing 3D golf courses for Ben Hogan's Five Lessons but eventually was creating model and texture atlases for mobile games.
Beyond my game development experience I worked as part of the Motion Comic team. This involved breaking down comic book panels into individual PSD's and preparing the files for animators to work with. After working on 500+ PSD frames and 6 motion comics I also helped out with the animation process. This involved using After Effects and importing PSD files to work with. Animated files would use multiple techniques to do animation including the use of IK bone rigs, mouth shape layering, facial animations using liquify, parenting character body parts together and more.
After my experience in Motion comics and video game 3D I worked for Marketing Associates on a big project for Ford called the Configurator. This project involved me generating thousands of images from 3D CAD data. This included working with automotive CAD files and CAD data for various shelving units and accessories for the vehicles. It was my job to render out imagery, color correct and create web safe versions for the website.
Pluto has been my most recent venture in 3D. I worked on several Chevy vehicle safety videos. This was a start to finish process where I would recieve and interpret 3D CAD data and prepare files to be animated. I also helped build environments, set up cameras and light the scenes. After those parts were done we would take the EXR Image sequences rendered from the render farm and process them through Nuke and finally comped together in After Effects.
Overall I have had a pretty well rounded amount of experience and am always open to new projects and ideas. Feel free to give me a call or email me on a project idea or interest in future work!
Skills
2D Animation
Motion Graphics
3D Animation
3D Modeling
3D Visualization
Photography
Software proficiency
Productions
Commercial / Advertisement

Chevy Safety Demonstration Videos

Year

2015

Role

3D Artist

Company

Pluto Post production
Experience
Co-Owner and Creative Chief at Dreambender Studios / 3DResidence

Largo, United States of America

• 3D modeling for real estate marketing through www.3Dresidence.com/

• HDR Photographer and photo/video editor for Real estate marketing and Yacht marketing

• Wordpress Website development – Web graphic developement

• Meet with home sellers and realtors to collaborate on properties.

• Logo creation, Graphic design, 3D animation, Video production and editing

3D Generalist at Pluto Post Productions

Birmingham MI

October 2014 - April 2015

• Model environments for Chevrolet commercials using 3DS Max

• Convert vehicle CAD data to 3DS Max and create custom shaders for car materials

• Organize and simplify vehicle data for team usage.

• Rig and animate vehicle drive sequences using Car Craft and standard animation concepts.

• Work with a team of 4 to storyboard and create camera angles

• Create dynamic lighting with Vray HDRI lighting and Vray lights

• Render EXR Sequences with layers and edit them within Nuke.

• Pull all sequences from Nuke to After Effects for final cut

Lead 3D Artist at Marketing Associates

Detroit MI

August 2012 - August 2014

• Conceptualize with a team a 3D based web UI for a vehicle configurator to purchase parts for

Ford's new Transit/Transit Connect vehicles

• Convert vehicle CAD data to 3DS Max and perform various cleaning on CAD data within Max

as well as organize files for quick access.

• Create custom Vray Shaders and lighting systems to produce PNG based image sequences for

online 3D image based system.

• Managed product information and data oriented around vehicle parts. Entered part information

and built placements on the website for Parts and accessories which worked together.

• Worked with Ford and various upfitters to confirm correct colors and product placements

3D Environment Artist/2D Rotoscoper/ Motion Comic Animator at Pixo Entertainment

Royal Oak

November 2010 - June 2012

• worked under a lead environment artist to produce environments for Wii titles as well as various

mobile titles.

• Created texture atlases for model libraries to be efficient on space in game.

• Worked on a tight triangle limit for environments while producing for Wii/Ipad titles

• Engineer a custom method for producing golf courses in 3D quickly and documented the

method for future modelers to use.

• Worked as part of the Photoshop/After Effects Motion comic team.

• Rotoscoped over 400 individual panels and prepared them for use in various animation styles in

After Effects.

• Worked as an animator on the motion graphics team using IK rigs and 3D cameras in AE.

SHIPPED TITLES at Pixofactor

▪ Ben Hogan's: Five lessons - ( Wii title – lack of funding, not released)

▪ Zorro: Shadow of Vengeance – (Iphone/Ipad/ Android game)

▪ Gaslight – (Iphone/Ipad/Android game)

▪ Graphic Elvis Interactive – (Iphone/Ipad/ Android App)

Motion Comics at Pixofactor

▪ Guy Ritchies: Game keeper

▪ The Silver Scorpion

▪ John Woo's 7 Brothers

▪ Graphic Elvis interactive (3 motion comics)